Ok i have been waiting a LONG time for Maxim magazine. It has been quite some time since i have gotten this magazine FREE for my boyfriend! We received it for quite some time and never paid a penny. Now is your opportunity!! Thanks to The Good Deal Gal for posting up this offer!!
Go HERE and use code YSON
Maxim - 12 ISSUES! Please allow 4 to 6 weeks for receipt of your first issue. Thank you.
This is a Free Biz Mag offer. Not everyone will be selected. Fill out your job description that best fits. Click HERE Please be honest!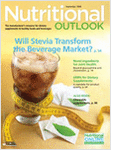 Click HERE
This is a Rewards Gold offer and these DO come! I have many FREE subscriptions through them. They do come as promised! You do not have to sign up for anything! Click HERE.
Your daughters are sure to love this one!! Or maybe you might enjoy it yourself. I know i will!! :) Click HERE